I have been hunting for the perfect pair of dark green, skinny jeans for quiet some time already,
so you can probably imagine how happy I was when I fit into those NY-er pants
which cost only 4,95 EUR :) yes you read it correct, pants for less then 5 EUR...
Gosh I love sales!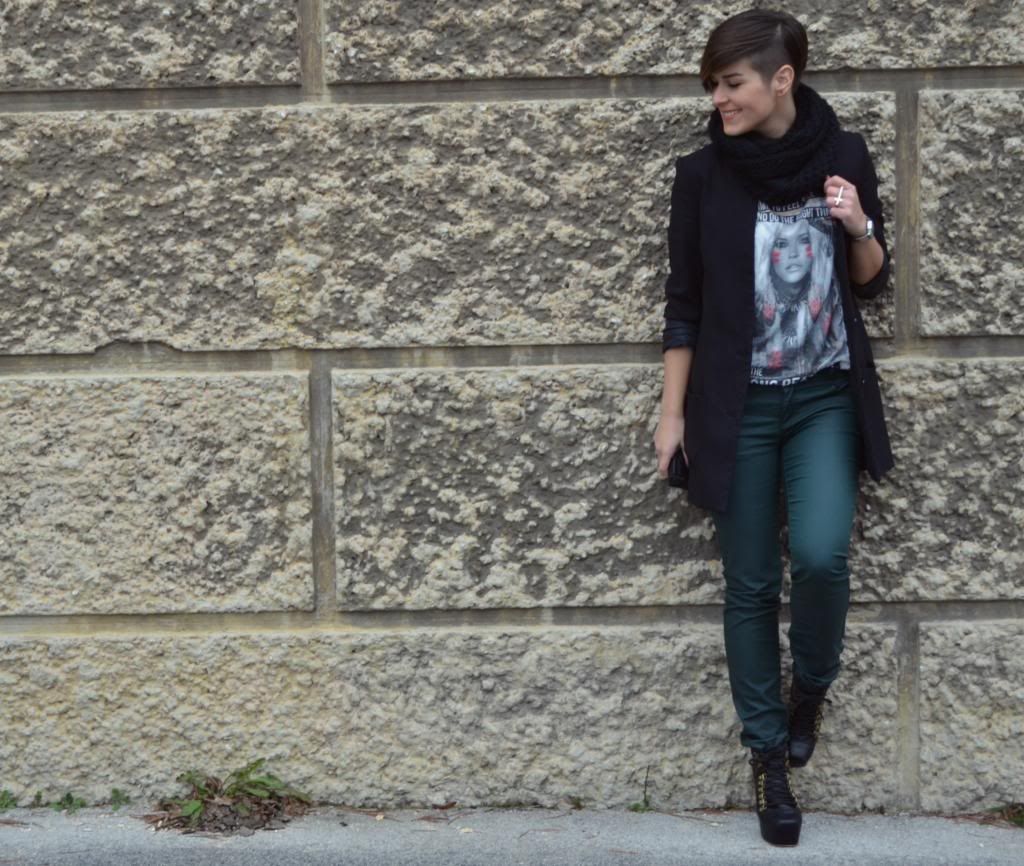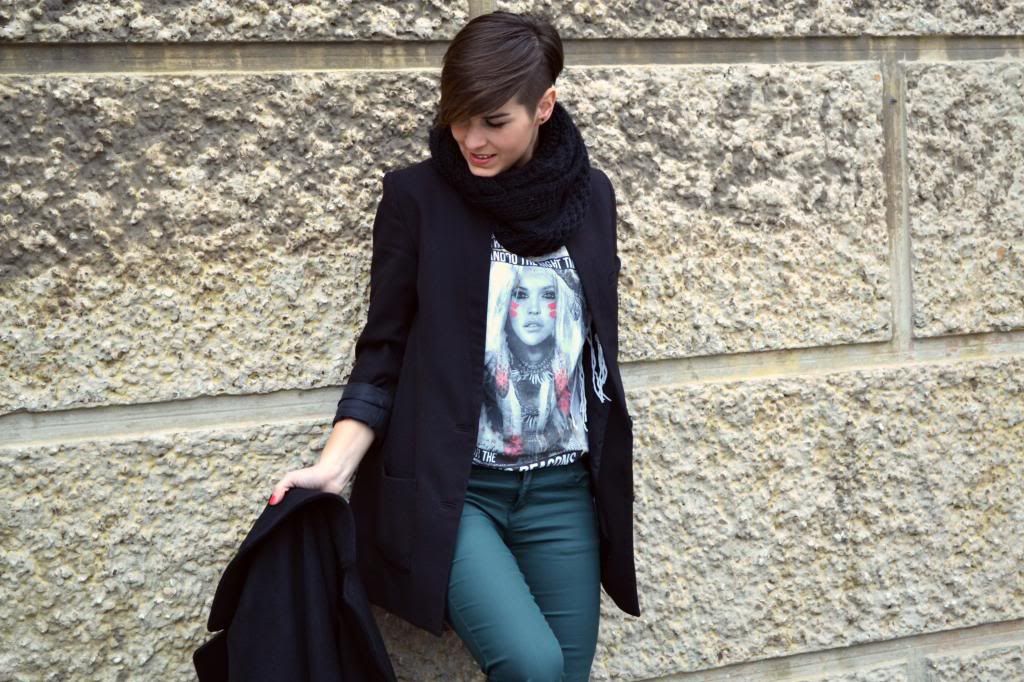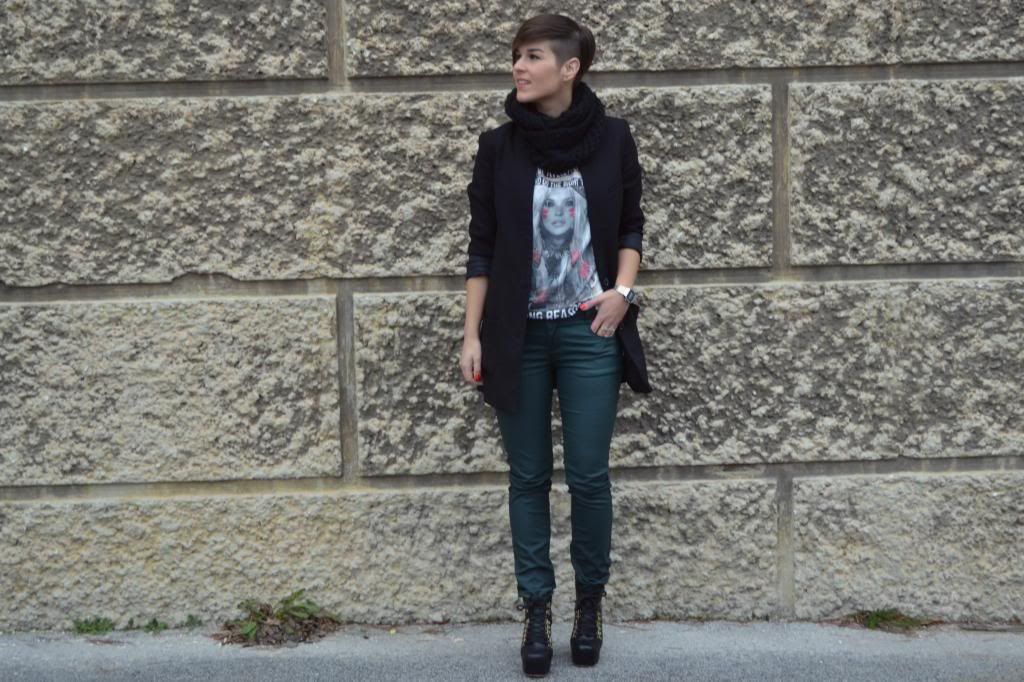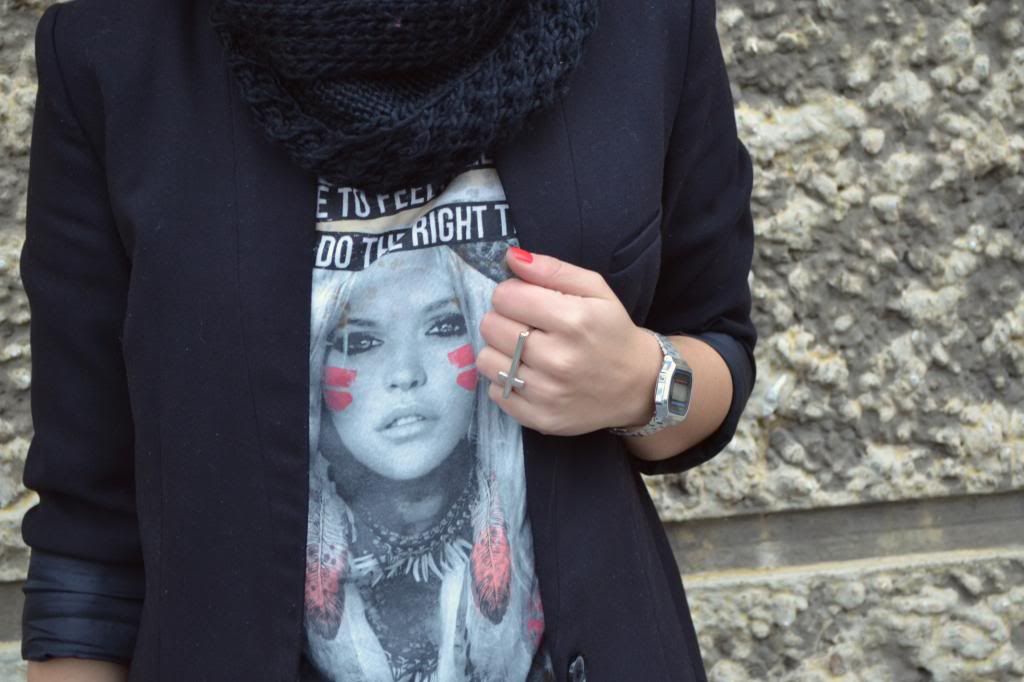 I was wearing: no name scarf, Bershka tee, H&M blazer, NY-er pants, VJ Style boots.
You can follow me through Facebook and Instagram (@Sladzi) as well.