It's funny how I lately spend more time in front of my mum's closet than mine ...
Latest goodie which I found there was this cute, white sweater which is probably older then me.
Details around the neck are just so adorable and they completely replaced any need for jewelry...
I choose this outfit for running around the city and meeting with my lovely friend Dali.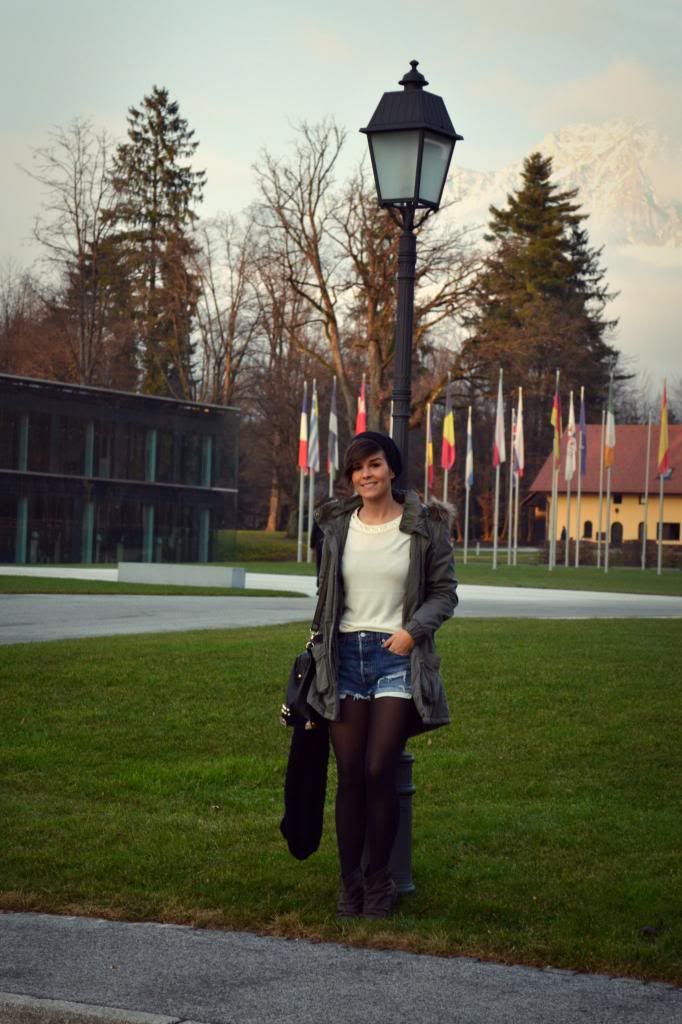 I was wearing: NY-er jacket, mum's pullover, DIY Levis shorts, Zara boots and VJ STYLE bag.
Till next time,
xoxo Slađi