First of all happy 8 March my pretty ladies!!
I don't know if I have already mentioned but my cosine and friend visited me
last weekend and we had so much fun discovering Stuttgi together.
During our shopping spree we found this awesome sweater in some random shop
and we couldn't resist not to buy it (all of us)
I still think we should all put it on at the same time
and rock it out in some night club... funny imagination :)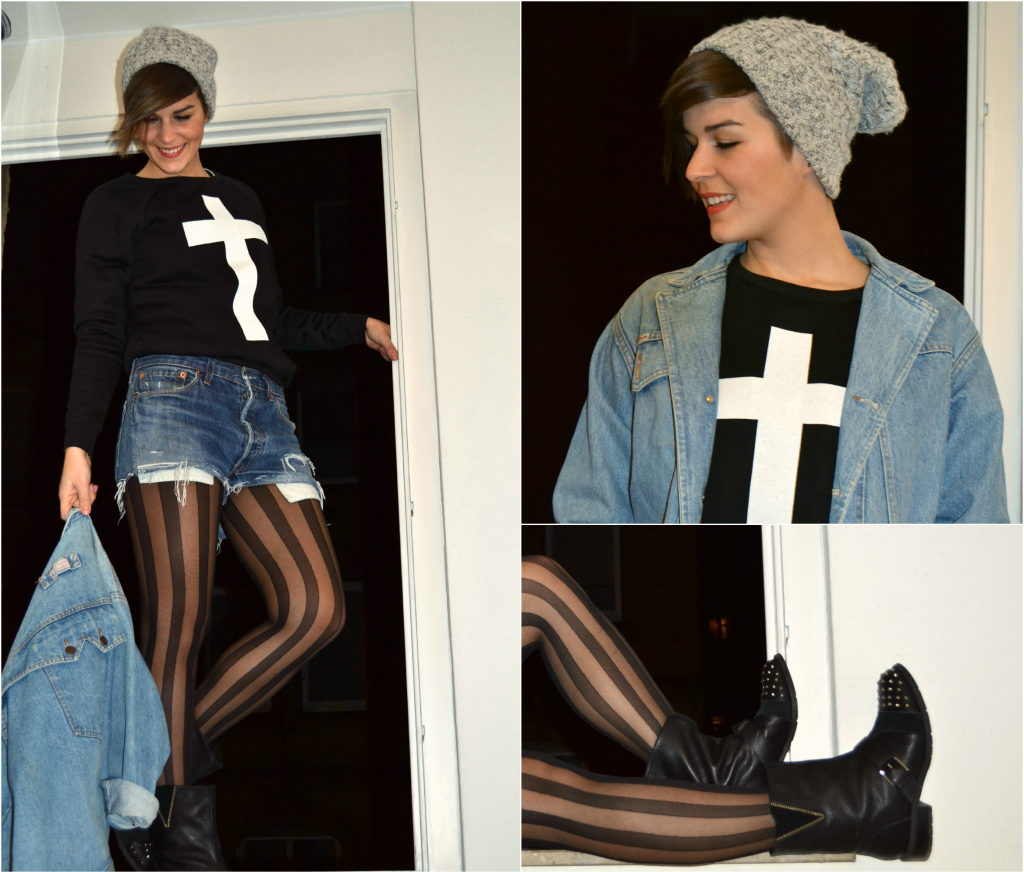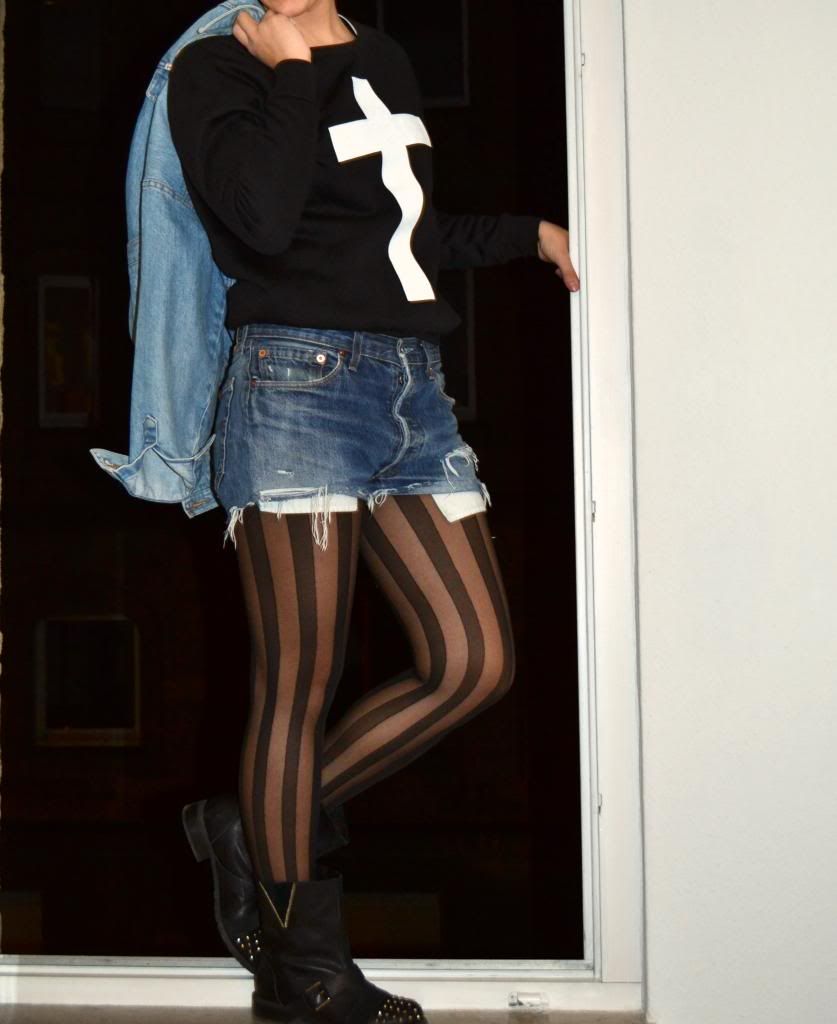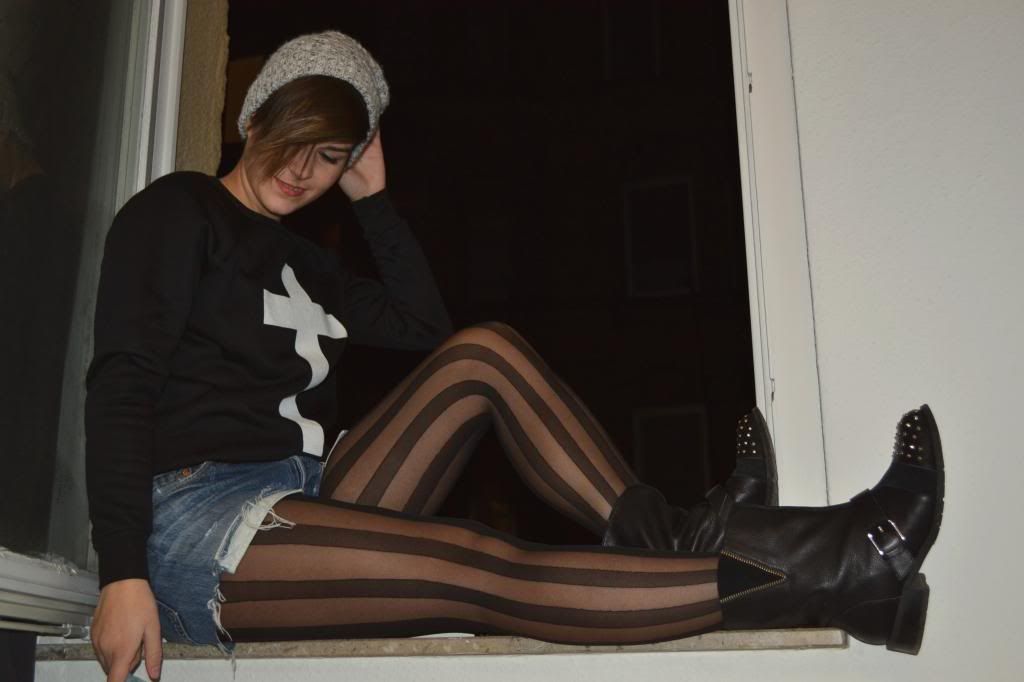 I was wearing: jacket/second hand, beanie/Zara, sweater/no name, shorts/Levis, tights/H&M, boots/Bershka.
♫ Icona Pop - I Love It ♫
Have a nice and crazy weekend lovelies!
xxx