Few days ago I came across another interesting fashion site called
Coco-Fashion
.
It's in Hong Kong based online shop which offers Asian and Korean fashion branded
clothing for woman including shoes and bags.
Their products are really nice and fashionable and what stole my attention the
most were their prices... my mouth literally dropped when I saw how low prices they have!
If you don't believe me, convince yourself :)
While browsing their shop I found a lot of clothes which I would love
to have in my closet, so I decided to make few collages with my favorites...
Stripes and Spikes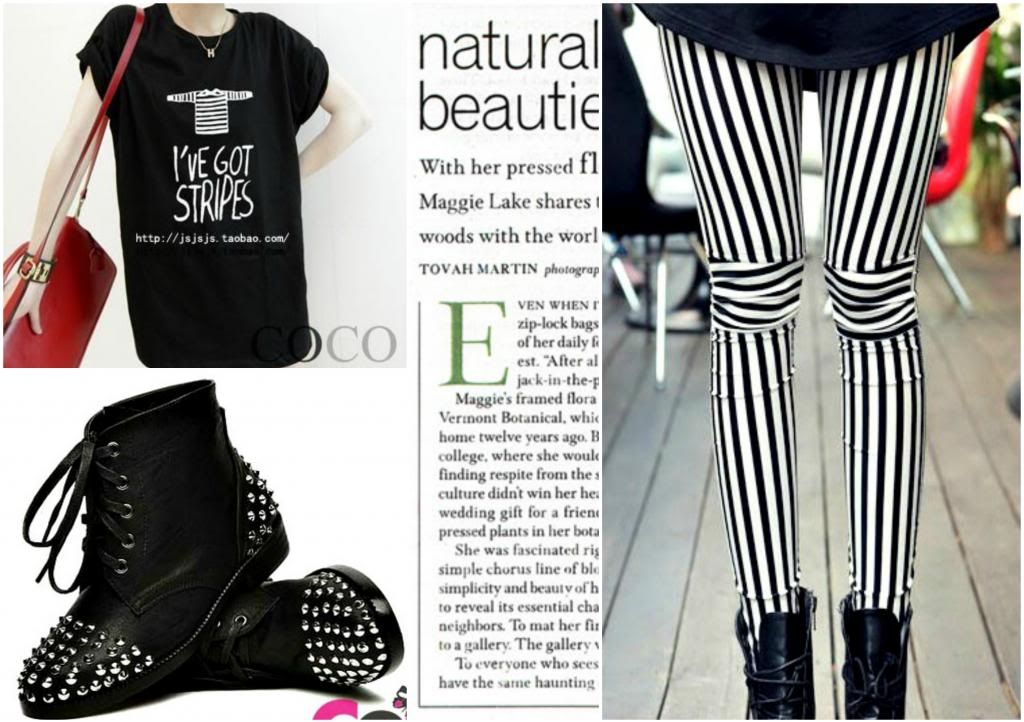 College jacket and Wedges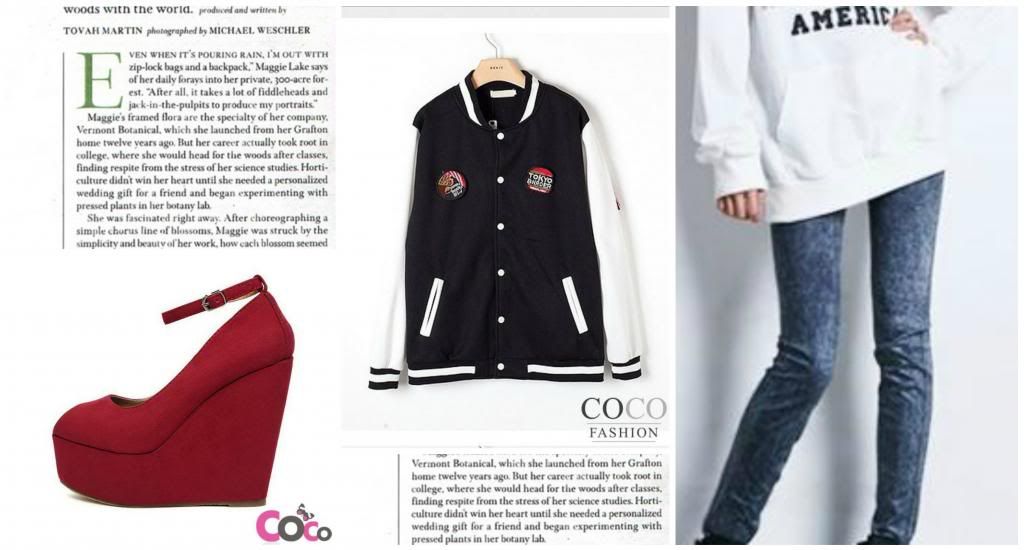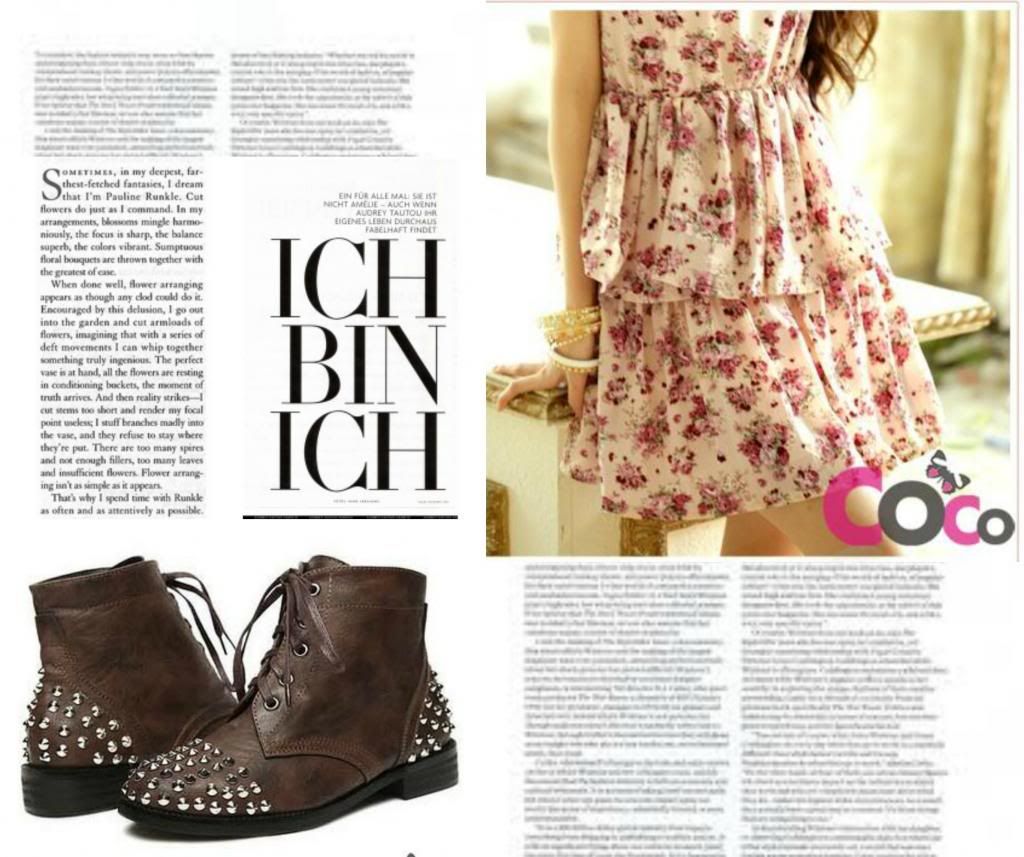 Which one is your favorite piece?
Till next time,
xoxo Slađi